Need a hand for your home improvement project? Whether it's a small painting job, repair, or a major renovation for your home, hiring a painting company is always a good option. With a lot of painting companies in Forest Hill, we know it's quite overwhelming to choose which one to trust. To make things quicker and easier for you, we have listed down five of the best painting companies in Forest Hill and nearby.
1. 416 Handyman
Aiming for a home renovation that is better than before? Or are you planning to improve your commercial space? 416 Handyman can surely help you achieve that! With their painting, repair, and renovation services, your space will certainly be spruced up with your personality still reflected on the space! This company has provided renovation and painting services for businesses such as studios and event venues. In addition to that, they also offer services for smalls jobs with a starting price of $85.00 CAD, so you don't have to worry about letting a painting company do the work for you. Don't further delay the improvement of your space! Rush on to their website and request a free quotation today!
2. Ewing Painting & Wallpapering
It's always a wise decision to go with the professionals when it comes to painting and renovating your homes. Ewing Painting and Wallpapering can help you to get it done. By opting for experts like them, you're saving yourself from possible headaches! From painting, wallpaper installation, repair – this company offers a span of skills for the entirety of the house, whether it's for your home interior or exterior needs. Want to see more of their previous works? Check out their Facebook page by clicking the link below.
3. The Custom Paint Company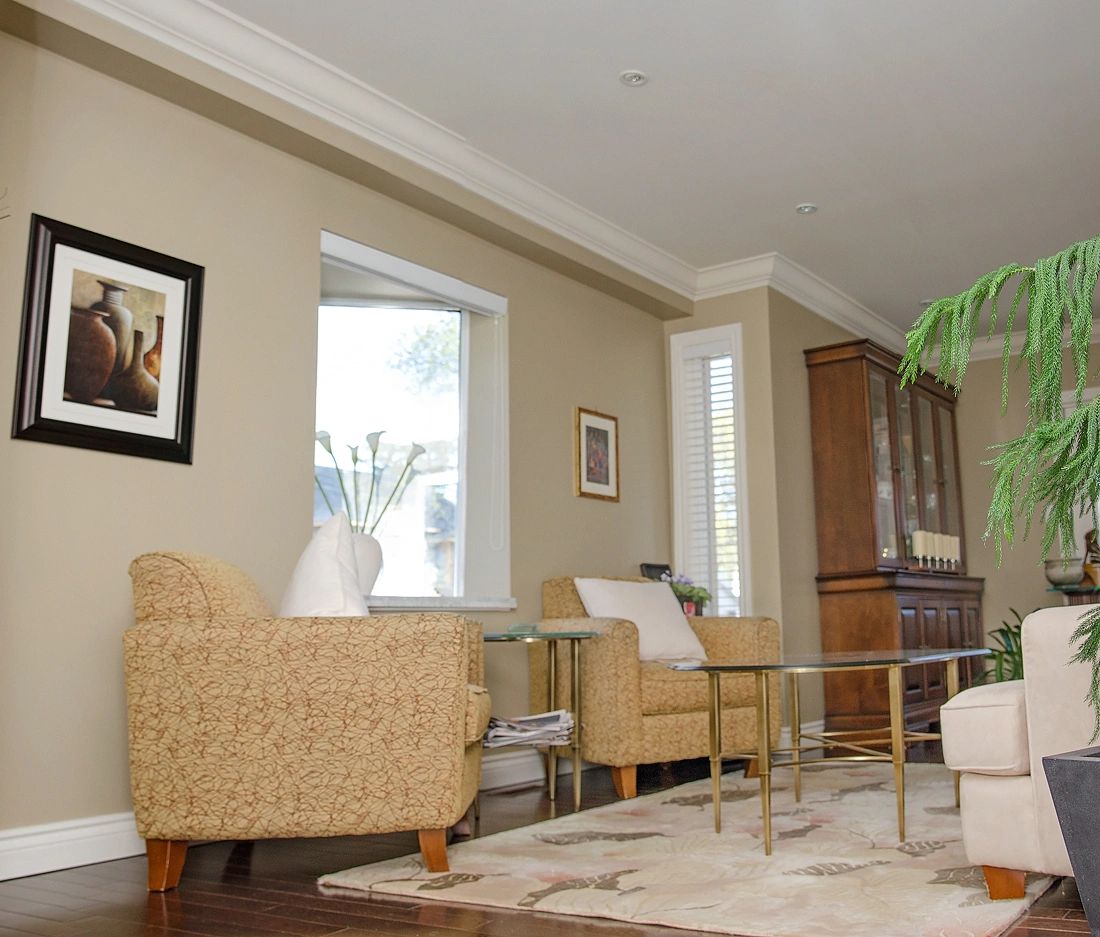 There's something about the delicate but strong hands of a female. Let your most prized possession be serviced by a predominantly female crew of The Custom Paint Company! It doesn't matter whether the job is small or big, they take jobs seriously and give out exceptional results. Giving an array of options of using low VOC products, they are perfect for clients who want to use eco-friendly and more sustainable materials for their homes. Want to know more about them? Head on to their website and ask for a free quotation!
4. TriColour Painting
Been planning to give your home a brand new look? TriColour Painting can do the job for you. They take pride in themselves with over a hundred years of combined experience. And with that, you're sure to witness a meticulously completed job. They have full respect for you and your property. From concept to its completion, they always make sure your standards are met and put as the priority. No wonder clients they've had have nothing to say but having an incredible experience. Still unsure? Click their website below to see actual testimonials!
5. Renaissance Painters
Are you looking for a painting company that really lives up to its customer satisfaction? Well, Renaissance Painters does not accept payment for short-term jobs until their clients are satisfied! Aside from this, they don't just offer professionalism but also puts in their artistic eye. Be it for painting your home, cabinet refacing or refinishing, stucco repair, or house staging, this company can cater to any of your needs. In addition to this, they also combine traditional and modern approaches to every job they take. Sounds impressive, right? Check out their website to see more of their previous work!