Need help in transforming your house to give it a more modern look? It's quite overwhelming to scout the neighborhood for painting contractors. Not to mention, the trust you'll be putting on the company painting the walls and pillars of your home.
Whether you need it for the interior and exterior of your home, office, or commercial space, one painting contractor will definitely make you come around. We are here to make things easier, so we have rounded up the five best painting contractors that could be your go-to painter.
1. 416 Handyman
Looking for an experienced company to entrust your space with? 416 Handyman has over 25 years of experience that will surely put your worries at ease. Specializing in home painting, repair, and renovation, you're sure that the transformation you're envisioning will be exceptional. They have provided services to businesses such as studios and event venues to name a few. Offering service fee for small jobs at $85.00 CAD, perfect for touch-ups from water stains. Also made accessible for clients, they have shops in North York and Stouffville. Visit their website to get a free estimation.
2. Deluxe Painters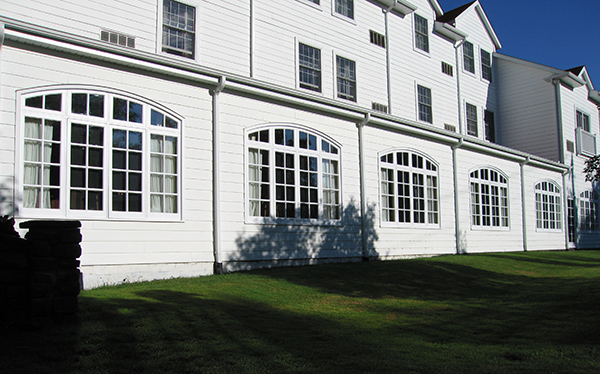 Don't just look for a painting contractor for the job. Make sure they finish it impressively! Deluxe Painters makes sure to follow what you prefer and works closely to achieve a complimenting output to your existing furniture and carpet. With over 20 years of experience, it's no doubt that they can pull off what you tasked them to. From concept planning to full execution, they will be hands-on every step of the way. We know one picture can't be enough. You're always free to check their website to see more of their work.
3. Majestic Colours Painting Services
For a meticulous painting contractor, Majestic Colours is for you. Guaranteed to provide you value for money, this company is committed to complete a wonderful job painting. Whether it's for your home, school, office, or business, they will surely work side by side with you to make sure your standards are met. Aside from this, they take pride in the courteous painters who are working for the company! Surely, a true haven for homeowners. Want to see for yourself? Check out the testimonials of their previous clients by clicking their website below!
4. Schneider & Sons Painting
Gloomy and boring space? Brighten it up with Schneider and Sons Painting services! This company is a family-owned business, so you're sure to witness a heartfelt work and expect results beyond your expectations! If you are planning to list your property for sale, this company can definitely elevate the value of your property. With their strong attention to detail and a great amount of patience, any painting job will come out flawless. Get to know more about their service by visiting their website!
5. Wet Paint Kitchen & Bathroom Cabinet Painting Inc
Planning to upgrade your living room, bathroom, or kitchen? Your cabinets might need some transformation! Wet Paint Services specializes in painting the often overlooked pieces of the house. But with proper upgrading, they can undoubtedly transform your whole space! Taking pride in their always on schedule service, their clients are certainly left with only satisfaction. Want to know more? Stop by their website to see more of their previous jobs and have a free quotation!